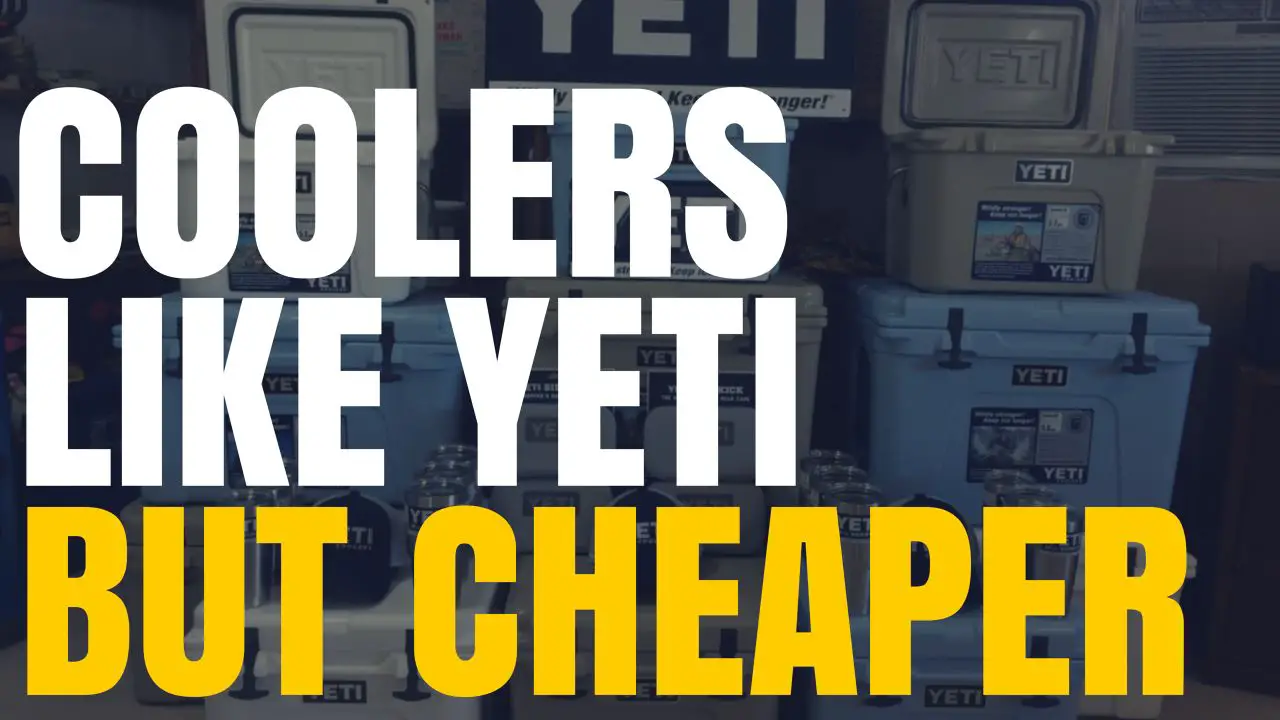 There are a lot of coolers like Yeti but cheaper that you should consider when looking to purchase a new high-end cooler. Many are actually better than Yeti coolers in a variety of different ways.
In this article, I'll show you the 11 best coolers on the market that are like Yeti but cheaper.
Why You Should Consider A Cheaper Cooler Than Yeti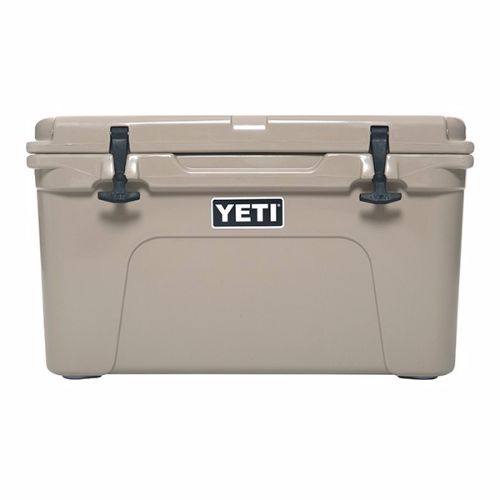 Yeti pioneered the high-end cooler market when they introduced their roto-moulded coolers back in 2006.
They used this early entry to establish a dominant brand and to grow their distribution by partnering with thousands of local stores, while avoiding discount retailers like Costco and Wallmart.
However, it's been a long time since 2006 and now there are a variety of new coolers on the market that are comparable to Yeti but cheaper.
While Yeti coolers have stayed relatively the same, these new coolers have innovated to make their coolers better by improving upon Yeti's original design.
With a few exceptions, almost all of these newer cooler brands offer their products at a discounted price compared to the Yeti.
You should consider a cheaper roto-moulded cooler because you can save money (sometimes hundreds of dollars) while also getting a cooler that will perform just as good, or even better, than the Yeti.
Coolers Better Than Yeti But Cheaper
I have listed these coolers in the order I recommend, with the first cooler being my favorite choice and the last cooler being my least favorite choice.
The top 4 brands of Yeti knockoff coolers that have been shown in multiple cases to outperform Yeti in terms of ice retention.
These coolers are all cheaper than Yeti coolers yet they managed to hold ice even better than the Yeti. Plus some of them have some pretty cool features.
When looking at the price for these coolers I have compared them all to the Yeti 45 (37-Quart) cooler which has an RRP of $349.99.
#1 Pelican ProGear Elite
The Pelican ProGear Elite cooler is my #1 pick for the best cooler that is like Yeti but cheaper. It's one of the most affordable of all the Yeti alternatives and it outperforms the Yeti in terms of ice retention.
I absolutely love this cooler because of its added features that are better than any other cooler on the market.
Handles – The handles on the Pelican are great. There is both molded handles if you are carrying by yourself and thick, tough fold out handles for carrying with a friend. These handles feel great to use and are much sturdier than the rope handles found on the Yeti.
Latches – The latch system on the Pelican is leagues ahead of any other cooler. Press the latches in and they click and lock into place. Easily undo them by pressing the red button and lifting up. Easy for anyone to do, even young children, but also REALLY robust. So much so that these are even bear resistant without any padlocks (all other coolers need padlocks to be bear proof).
The Pelican also has slightly better ice retention than the more expensive Yeti and it is one of the best-priced coolers on the market.
This was the first ever cooler I purchased and I couldn't be happier with it. Highly recommended.
See the latest price on Pelican ProGear Elite coolers
.
#2 Engel Deep Blue Cooler
The Engel DeepBlue Cooler has earned it's placing as one of the best coolers due to its incredible ice retention, proving to be slightly better than the Pelican which claimed the #1 spot.
This cooler will likely keep ice an extra 2 days or more when compared to the Yeti. Given that the main reason these coolers are so expensive is because of their premium ice retention the Engel gets my top rating.
When compared to the Yeti is it very similar in terms of specs. It is slightly narrower and taller than the Yeti but has similar insulation.
It's not as feature rich as the Pelican mentioned above, but some people will prefer the more streamlined design compared to the Pelican that has features that jut out from the basic rectangle. The Engel is also lighter than the Pelican, so for those wanting something that isn't as demanding to carry you can't go wrong with the Pelican.
The latches are similar to that of the Canyon cooler which are easier to use than the T-Rex latches of the Yeti, and the nylon rope handle has finger grooves in it, which can be slightly more comfortable.
All in all an incredible cooler and well deserving of a top placing. It is hard to go wrong with an Engel.
See the latest price on Pelican ProGear Elite coolers
.
#3 Orca Cooler – Most Similar To Yeti
The Orca cooler is a great cooler that outperforms the Yeti in terms of ice retention, in fact it rates as the best cooler for ice protection of any other cooler. However, there is still some debate over whether the Engel performs equal to the Orca.
The Orca has a great look which is very similar to the Yeti. It's main downfall is it's price compared to the rest of the top 5 coolers.
While the Canyon, Pelican, Siberian and Engel all retail around the $250 mark the Orca retails for around $100 more at $350. However, you can usually get a $10-$20 discount when you buy on Amazon. This makes it only $10-$20 cheaper than the Yeti Tundra 45 (37-Quart).
I think this is a great cooler and you won't be disappointed if you purchase it. I do believe you get more bang for your buck with other coolers, however, if "made in America" means a lot to you then you can't go wrong with Orca.
If you're interested in learning more about this cooler check out my indepth comparison of the Orca cooler vs Yeti.
Or check out the latest price on Pelican ProGear Elite coolers
.
#4 Canyon Cooler
The Canyon Outfitter cooler is better than the Yeti for a variety of reasons:
Thickest Insulation Of Any Cooler – The Yeti (as well as almost all coolers) have a maximum wall thickness of 2 inches and a lid thickness of 3 inches. The Canyon has a wall thickness of 2.75 inches and a lid thickness of 3 inches, that's a lot more insulation!
Best Ice Retention Of Any Cooler – The extra insulation of the Canyon means extra ice retention. Where the Yeti comfortably gets 4-5 days of ice retention (up to 7 days max) the Canyon comfortably gets 6-8 days of ice retention (up to 12 days or more max).
It's just as tough as the Yeti and is also certified bear proof and the price of the Canyon is one of (if not) the most competitive with over a $100 saving between the Canyon 35-Quart and the Yeti 37-Quart (Yeti 45).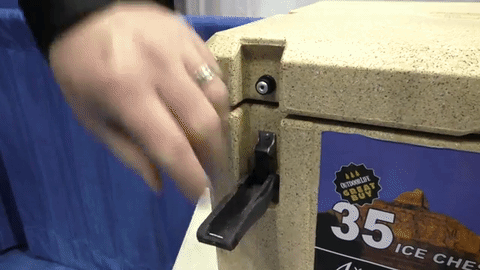 The rope handles are basically the same with Yeti's handles being rubber and Canyon's being plastic, but the Canyon latches are easier to use, especially in cold weather.
Lastly the Canyon has a lifetime warranty while the Yeti only has a 5-Year warranty.
All in all the Canyon is an amazing cooler and if you are going to buy any cooler that is like the Yeti but cheaper, I'de recommend you go for the Canyon Outfitter.
Click here to see my full write up on Canyon vs Yeti
Coolers Like Yeti But Cheaper
The following coolers have similar ice retention to the Yeti coolers but do not outperform the Yeti in terms of ice retention, while coolers 1-4 outperformed the Yeti.
These are all decent coolers at a fraction of the price and you'll likely still be very happy with your purchase.
#5 Siberian Cooler
The Siberian cooler used to be the best bang for buck cooler with the 40-Quart retailing at under $200. However, prices have recently risen and the Siberian is now in line with most of the other coolers like Yeti but cheaper.
Regardless of the price rise, this is a great cooler. It outperforms the Yeti in terms of ice retention and has everything you expect from a cooler.
It has rope handles like the Yeti but also has recessed carry grip handles which can make solo carrying a lot easier.
The lid contains 4 moulded cup holders which is a great feature as your drinks won't slide off if you're on a slope or on a boat.
It comes with a lifetime warranty and is manufactured offshore. Overall a great cooler that I am happy to recommend as a cooler that is better than the Yeti.
#6 K2 Coolers
The K2 Summit series of coolers are my favourite in the range of coolers that perform similarly to the Yeti. An all round great cooler that will hold ice for 5-6 days.
The rubber on the rope handles have a moulded grip and the drain plug is a great feature. With just a partial turn you can drain the cooler so you don't have to worry about losing the drain plug.
If any of the top 5 coolers don't interest you for whatever reason then definitely have a look at the K2 coolers. There is also a 30-Quart version that sells for $249.00 if the 50-Quart is too large for you.
#7 Grizzly Coolers
Grizzly coolers are one of the other major brand name coolers on the market, however I can't understand why.
The Grizzly cooler basically does everything the Yeti does however it falls slightly behind the Yeti in terms of ice retention with the Yeti getting an extra 1-2 days of ice retention when compared to the Grizzly.
In saying that there are a lot of great customer reviews of the Grizzly and the people who buy them seem to love them. Also Amazon (see affiliate link under the image) often has them on sale so you can pick them up for much cheaper than the Yetis which are basically never discounted.
#8 Igloo Sportsman
The Igloo Sportman cooler has comparable ice retention performance to the Yeti 65 (52-Quart) but is significantly cheaper. The Yeti 65 retails for $399.99 so that's a saving of $140 if you go with the Igloo.
Noticeable differences between the Sportmans and the Yeti is that the Sportman has oversized latches making it easier to close. It also has more robust fold up handles as well as an attached 2 inch drain plug.
I have heard stories about poor customer service from Igloo and customers having difficulty getting parts which does concern me, I have also seen mixd reviews about this product which doesn't instill confidence for someone looking to pay over $200 on a cooler.
Overall it's a nice cooler and well priced for what you get.
#9 Icehole Coolers
Icehole coolers have similar specs to what you would expect from any roto-moulded cooler. 2 inches of insulation, roto-moulded tough exterior, non-skid feet and commercial grade gasket.
The thing that makes Icehole coolers truely unique is their dedication to making their product entirely within the USA. While other companies (Yeti included) claim to make their products in the USA, a closer look will find the majority of the product is made overseas.
With Icehole everything from the roto-moulded exterior to the insulation to even the rope used for the handles is manufactured and put together in the USA. You don't get more American than Icehole.
Click here for my full write up on Icehole Coolers vs Yeti
#10 Bison (Brute) Cooler
Bison coolers (previously called Brute coolers) are USA made and claim to have premium durability compared to other coolers like Yeti, Engel and K2…though how they back this up I have no idea.
I do like the oversized inbuilt carry handles and a cool feature is that it has drain plugs on both sides of the cooler, so you don't have to worry about which side the drain plug is on before draining. A nice little touch to make life a little bit easier.
Bison coolers also have an integrated ruler on the top and are customisable with stickers. It's a good cooler, but didn't blow me away in terms of ice retention.
#11 Yukon Cooler
The Igloo Yukon cooler has some features that the Yeti doesn't have, such as an integrated ruler in the lid, attached drain plug and reversible feet making them either skid or non-skid feet. However, it also lacks the single pin hinge and simplistic design of the Yeti cooler.
With a 5-year warranty and similar insulation to the Yeti this is a good alternative to the Yeti and is very affordable for the 50-Quart size.
In Conclusion
So there you have 11 coolers like Yeti but cheaper. 5 of these coolers (in my opinion) are better than the Yeti brand while the remaining 6 are comparable.
For full specs on every cooler including ice retention, size, capacity, weight etc check out my complete cooler comparison guide.